San Jose Invisalign Treatment
Perfect Your Smile with Us
Our qualified dental team is here to create smiles that leave ever-lasting impressions. Plus, with Invisalign clear aligner therapy, you don't have to worry about the inconveniences of brackets and food restrictions that come with traditional braces. The initial consultation will allow our experts to fully assess your mouth for any pre-existing oral conditions. From there we can all decide on the proper course of action for your specific case.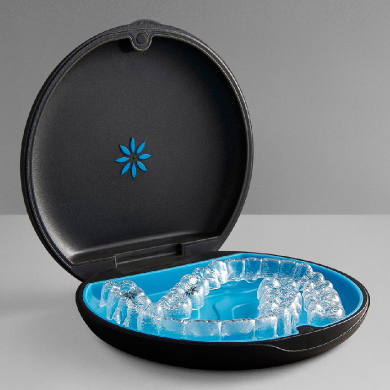 The Benefits of Invisalign for Adults
Getting a head-start orthodontic treatment will leave you with a healthier smile for longer. Having a properly aligned tooth as can highly benefit your future quality of life. Straight teeth make flossing and brushing a breeze. Misaligned teeth can worsen gum disease and increase cavity progress. Overtime, it can lead to certain strain in your jaw joints and pre-mature wear and aging on your teeth. Your teeth have an easier time staying healthy when they are straight. Many patients also talk about an increase in confidence after completing their treatment to show off their bigger and brighter smile. If you are an adult looking for this course of treatment, fixing your smile can give you that extra boost of confidence you never knew you needed.
Additional benefits include:
Improved oral functioning
Fixes missing teeth and gaps
Straightens crooked smiles
Treats improper bites
What to Expect During Our Invisalign Treatments
Before embarking on your orthodontic journey, you and your dentist will discuss all possible options before coming to an agreement that works best for both of you. It starts with a free digital 3D scan of your teeth. Our comfortable 3D scanner called Itero can easily capture your teeth and gums' current condition and allows the dentist to assess your teeth condition for Invisalign clear aligner treatment. The quick rendering of your scan can show you the possible outcome of Invisalign clear aligner therapy and what other issues your misaligned teeth might be causing with your oral health. Once you have approved your treatment for clear aligner therapy, your clear aligner therapy can be begin. Follow-ups are typically from 1 to 3 months apart to make sure your teeth alignments is progressing as it should be. At the end of treatment, you would be provided retainers to stabilize and maintain your corrected smile.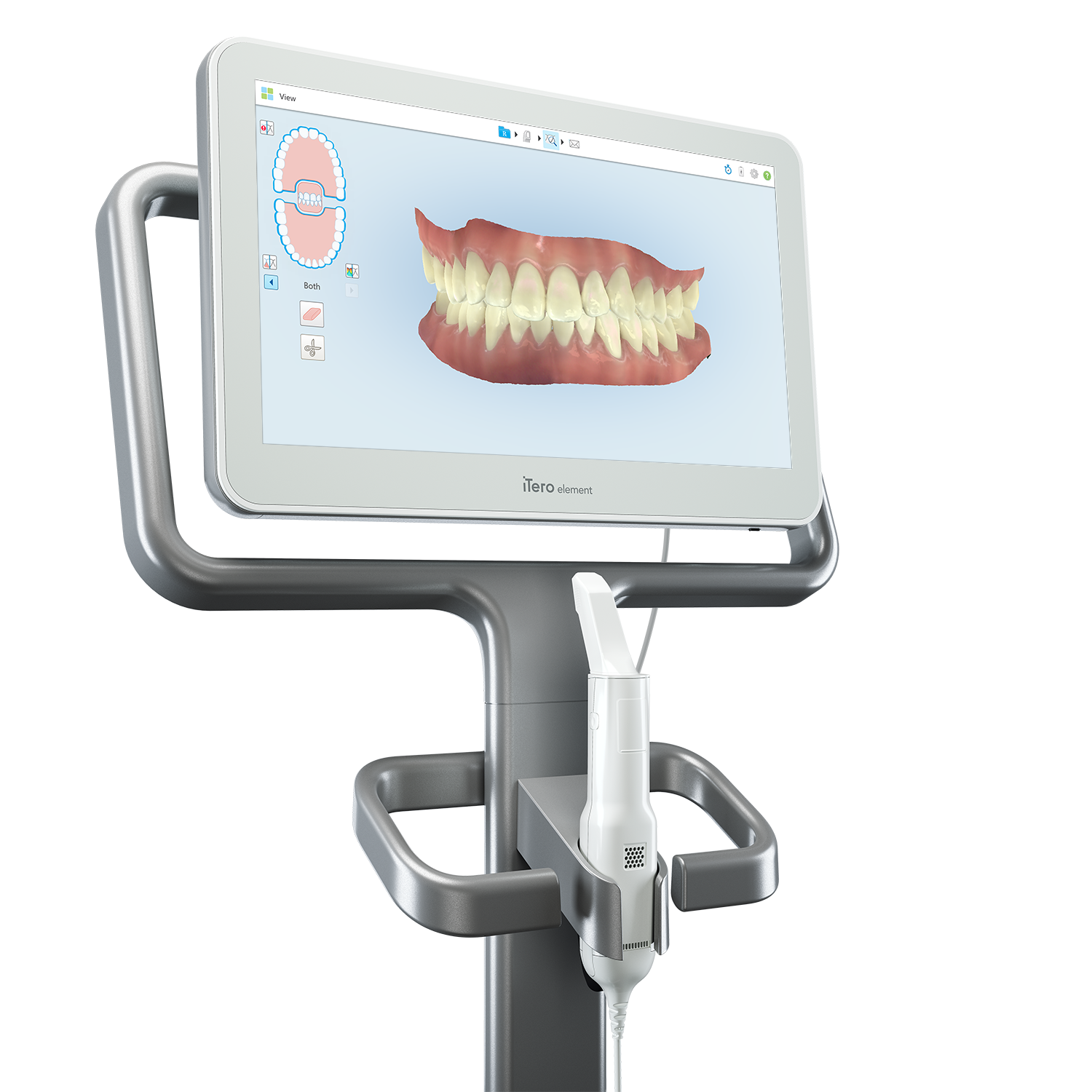 How Long Will it Take for Invisalign to Straighten My Teeth?
It typically takes between 6 to 18 months for Invisalign to completely straighten your teeth. However, these results may vary depending on the following factors:
The patient's oral hygiene routine
The alignment of the patient's teeth
The size and number of gaps in the patient's teeth
The severity of the patient's case
The compliance of wearing the clear aligners during treatment and only to be removed during meals
The length of time is best discussed with the dentist after the scan is completed and your teeth are properly assessed.
We Offer Easy Payment Plans!
We promise exceptional care from beginning to end in our clinics. With Invisalign clear aligner treatment, you can use health savings account (HSA) and FSA is flexible spending account (FSA) towards your payment. We also divide your payment into monthly payments as low as $250 per month with very little down payment.
Contact us today to learn more about our San Jose Invisalign treatment, or to schedule an appointment.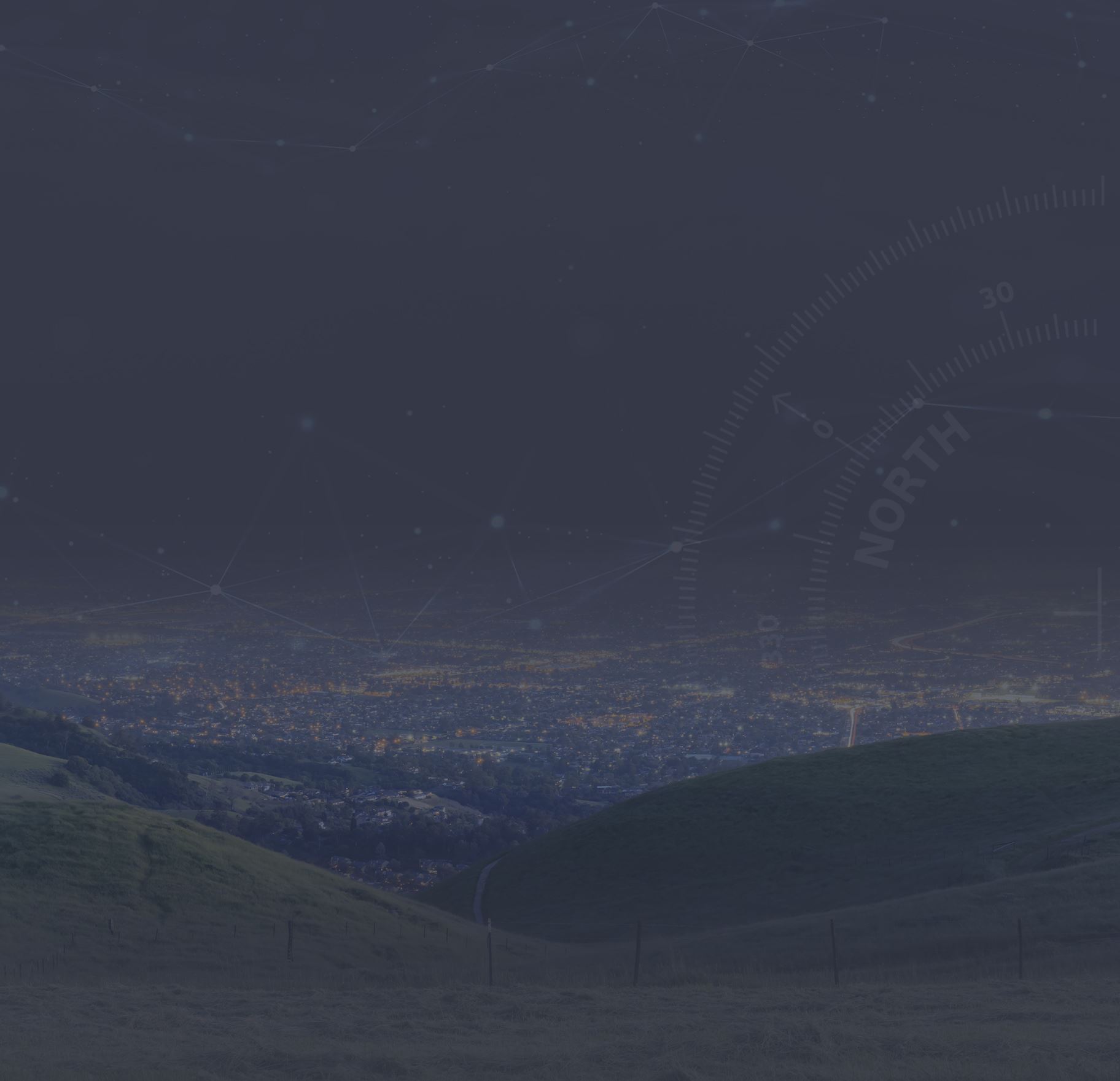 A REASON TO SMILE
WHAT MAKES US UNIQUE?
Top Notch Staff

Each member of our team is highly trained, responsive, and attentive. Everyone is dedicated to providing a warm and safe dental experience that exceeds patients' expectations.

Patient Involvement

We encourage each patients involvement in their treatment and empower the individual to make informed decisions about their care after gaining a full understanding of their options.

Overall Health

Our care goes beyond the chair, we offer useful, practical advice and guidance to support patients as they make positive nutritional, lifestyle, and home dental hygiene changes.

Dog Friendly

Furry friends can ease anxieties; we welcome patients to bring their companion along to appointments. We also have in-house emotional support dogs and happily make them available.

Focus on Education

We embrace continual learning to stay current on the latest high-tech, conservative dental technologies and methodologies. We also emphasize patient education, tailored to the individual's needs.

Comfortable Atmosphere

Our San Jose dental offices are welcoming, relaxing spaces where patients are assured they are in caring hands. From inviting reception areas to well-cushioned and supportive treatment chairs, we want patients to feel at ease.